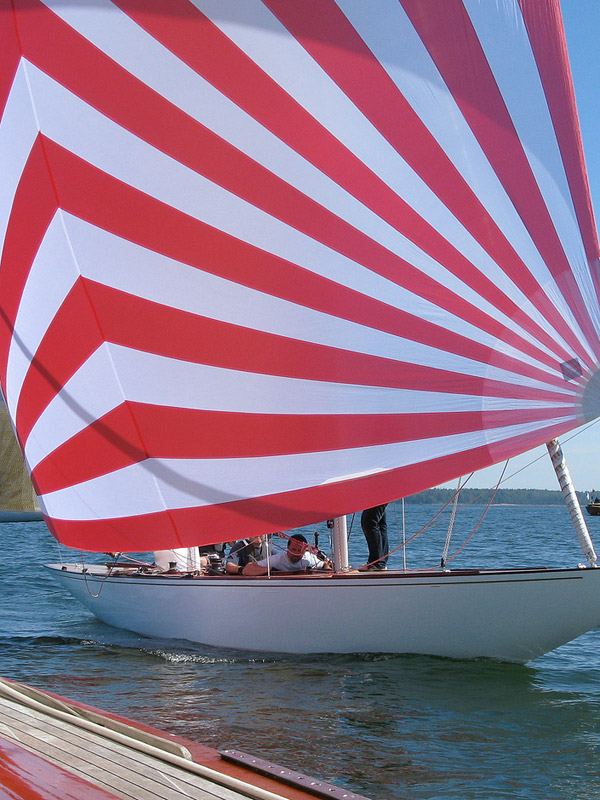 Marianne, built in 1934 returned in 2010 to the racing scene completely renovated and with a new crew.
Marianne was built in 1934 for Swedish attorney Dan Sunden-Cullberg by Holms Yachtvarv in Gamleby and carried sail number S13. Her hull was built of Honduras mahogany with a varnished Oregon pine deck. She was one of the most successful 6mR yachts in 30´s. In the year she was built, she represented Sweden in the Gold Cup.
Marianne raced with success until 1946. After a change of ownership she got a coachroof and disappeared from race courses. She returned racing scene in late 60´s and in 1976 she was used as a plug for making moulds for a glass fibre six. In early 80´s she was bought to Åland and raced for a decade with mixed success.
Today at age of 76 years Marianne has her 7th owners Saarela, Lindström and Pasanen. The crew for 2011 includes the owner trio plus Kude Lahtinen, Jukka Lindfors and Mikko Mehtonen as a reserve.
Website: http://www.6mr-marianne.net